Are you an author interested in creating your first audiobook? This article is written just for you. The three main topics are:
Which audiobook platforms should you use?
How to prepare your audiobook narrator
What makes a good audiobook narrator?
This article is based on my personal experience and the experience of others. These are the top three platforms I recommend for audiobook creation:
Audible/Audiobook Creation Exchange (ACX)
Draft2Digital (D2D)/Findaway Voices
Fiverr
The rest of this article expands on the best platforms for you depending on your experience. Near the end of the article you'll find a list of things to look for when choosing your narrator.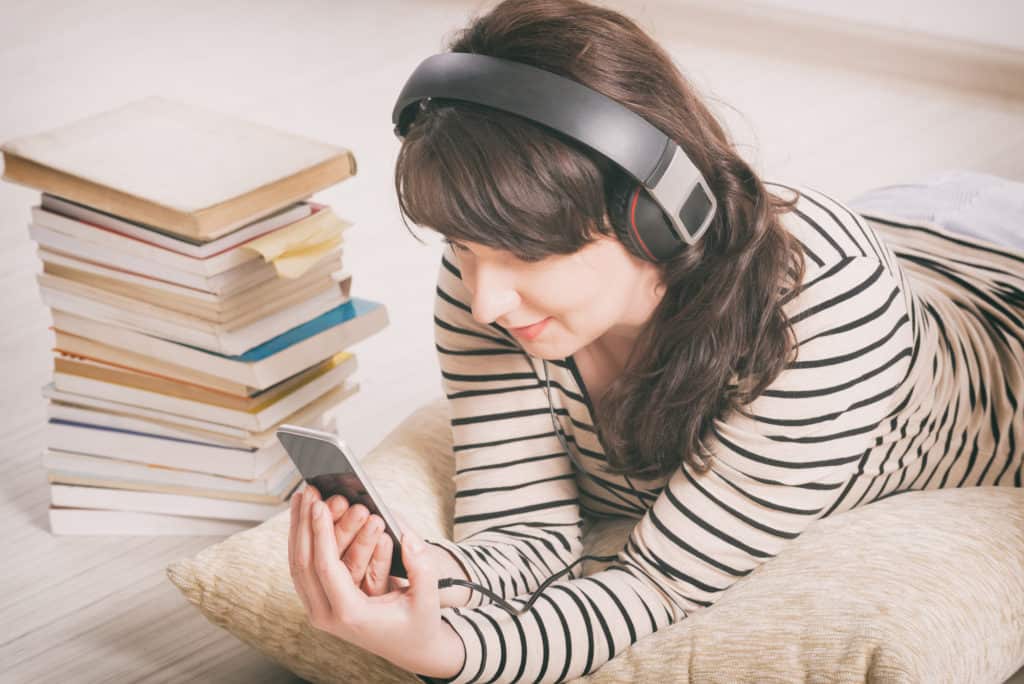 Which audiobook platforms should you use?
The answer depends on your project and your experience as an author.
I recommend Audible/ACX if you are a new author without much audiobook marketing experience. In addition, you should have your audiobook under an exclusive contract while you're learning the ins-and-outs of audiobook marketing.
Use D2D/Findaway Voice if you have some marketing experience, and you are writing a fiction book. Fiction books generally have multiple characters. It's important to the listener that each one sounds distinct and in keeping with your story.
Fiverr is best if you have some experience marketing audiobooks, and you are writing a non-fiction book. The reason is that you need a narrator who will sound pleasant and still be inexpensive. If you make your audiobook on Fiverr, you can upload it to D2D/Findaway Voices and Audible/ACX.
The disadvantage is you won't be able to use any platform promo codes. The advantage is your audiobook will be available in many more markets than if you'd put it on Audible/ACX exclusively.
Audible/ACX
Audible and ACX are both Amazon-owned companies. ACX helps authors create their audiobooks while Audible is the online store for audiobooks.
If you are a new author with limited experience marketing audiobooks, the safest path is to use Audible/ACX to create your audiobook. If you follow their program, you can select your book from Amazon. Your book's metadata will automatically transfer to Audible/ACX. Following their simple platform, you can choose the right narrator.
However, an experienced narrator may charge $100 – $500 per finished hour. Per finished hour refers to the length of the completed audiobook. If you find a narrator that charges $100 per finished hour and the audiobook is 6 hours long, then you will pay $600.
If you would like to know how much you may have to pay a narrator, please look at my article How Much Do Audiobook Narrators Make to learn more.
Draft2Digital/Findaway Voices
D2D, a platform similar to Amazon, helps authors to create ebooks. Findaway Voices allows authors to create audiobooks from their ebooks. If you use D2D, you will have free access to Findaway Voices.
D2D/Findaway Voices is a good platform for an author looking for an experienced voice actor to narrate their audiobook. I've used D2D/Findaway Voices and discovered that they also have talented narrators. I paid $250 per finished hour, but my audiobook was only one-hour long. I really loved the ease-of-use of D2D/Findaway Voices platform. I easily followed the online instructions and had my audiobook created.
The advantage of D2D/Findaway Voices is I encountered voice actors who were well versed in their craft. The audiobook I created was for children, and it contained lots of characters. My narrator easily navigated through all of the varying magical characters and produced an amazing audiobook.
The disadvantage of using D2D/Findaway Voices is the platform chooses a set of narrators for you to vet. The author is not allowed to look through their long list of narrators and choose. In addition, the author cannot negotiate the rate of the narrator.
If you would like to know how much you may have to pay a narrator, please look at my article How Much Do Audiobook Narrators Make to learn more.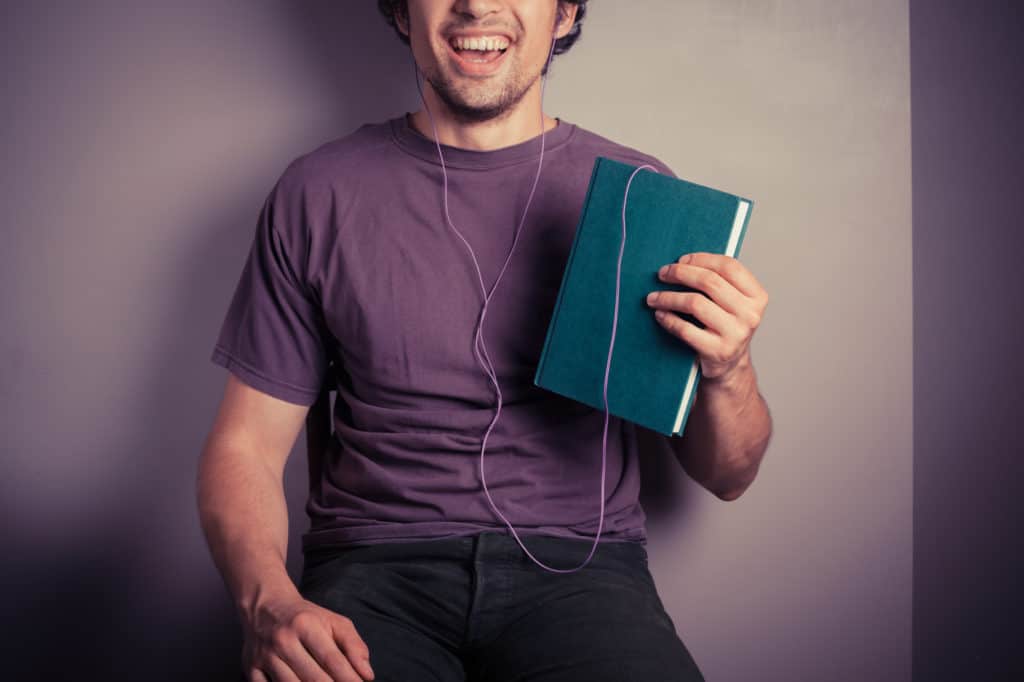 Fiverr
A third option for having your audiobook narrated is Fiverr. Fiverr has narrators who charge as little as $10 per finished hour, but the average rate for narrators is $120. You can easily find Level 1 and Level 2 narrators who are just as talented as the narrators on Audible/ACX and D2D/Findaway Voices.
Fiverr has four levels: New Seller, Level 1, Level 2, and Top Rated Seller. The New Seller is the least expensive and the least experienced on Fiverr. The New Seller could still be someone with a lot of experience elsewhere. Levels 1 and 2 have middle range experience on Fiverr. Level 2 is more experienced than Level 1. This is your safest pool of narrators to choose from.
If you would like to know how much you may have to pay a narrator, please look at my article How Much Do Audiobook Narrators Make to learn more.
How to prepare your audiobook narrator
When you are getting ready to create an audition script for potential narrators, take a moment and create production notes. These are top-level instructions that let the narrator know how to frame their audition. Below are some examples:
Tone: i.e. warm, light-hearted, cold, dark, etc.
Pace: i.e. fast, slow, mellow, urgent
Feeling: i.e. happy, sad, authoritative, friendly,
General Description: what is the book about?
Character Notes: character name, accents, important notes (do this for each character)
Pronunciation Guide: list any unusual words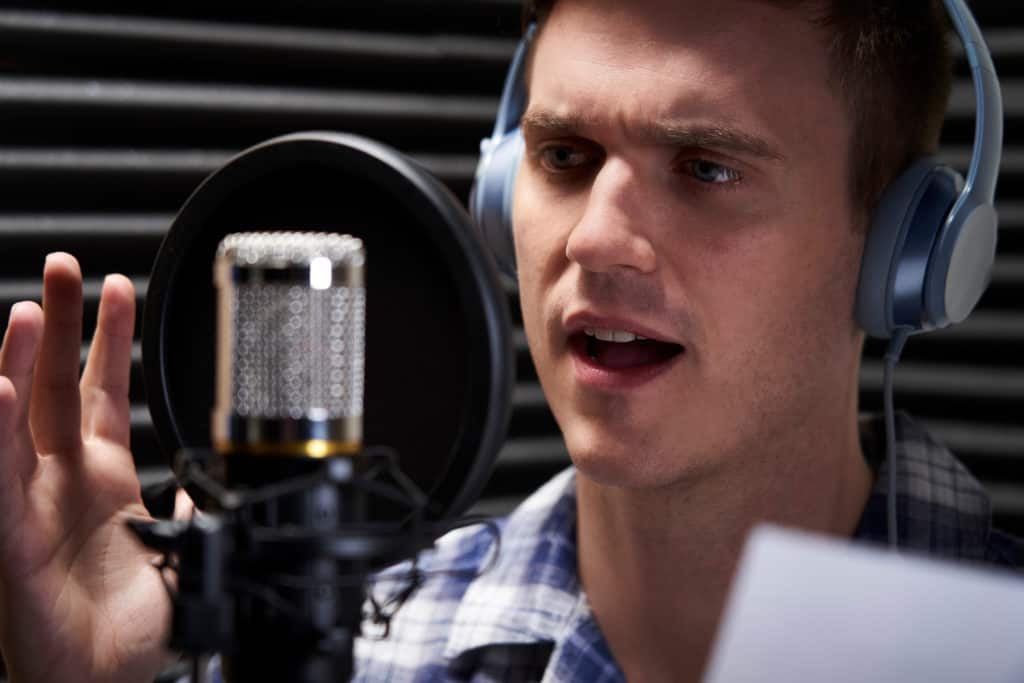 What makes a good audiobook narrator?
If this is your first audiobook, then relax and take your time listening to the submitted auditions. These are some specific elements (in no particular order) to look for when you're listening.
For fiction books it helps when the narrator has experience with a certain culture. The narrator will know how to properly pronounce names and places from that culture. This narrator will express the accents from that culture properly. In addition, the narrator can bring a style to the narration that is appropriate for the audiobook and the genre.
When narrating a fiction book, it's important that the narrator create different sounding voices that allow the listener to easily follow the story. However, it's also important that the narrator not overact these characters turning them into caricatures.
The narrator should convey the tone and pacing of the audiobook properly. A dark, sinister tone with slow, deliberate pacing could make the listener shiver as they get lost in the world of the audiobook. A good narrator who knows their voice over craft can convey these emotions to the listener.
In fiction books, a good narrator can convey the emotions of characters so that the listener can feel them as well.
A good narrator can voice act male and female voices without making them sound overacted, weak, or screechy, unless the script calls for it. A mediocre narrator will voice male characters fairly well, but female voices tend to be too breathy or weak.
For non-fiction books, the narrator doesn't need to have the skill of acting out different voices. Instead, he or she needs to be able to convey a large amount of information without making it sound dull. In this case, the narrator must use their acting skills to convey enthusiasm or interest in the material.
There's one more thing authors should note when listening to auditions. How does that narrator make you feel? If the narrator's voice fits with your audiobook, and still meets the criteria listed above, this should be your pick.
Conclusion
When an author is starting the process of creating an audiobook, it's important to provide as much information about the book as possible. It's also important to know what to listen for in order to choose the right narrator for your audiobook.
The rule-of-thumb is to communicate clearly with your narrator, and both of you will have a happy and lucrative partnership.