Are you looking for a job editing audiobooks? This article is for beginners, and it explains how to get started finding an audio editing job.
An Audio Engineer makes the audio sound good. This person might record the audio, mix music, lay soundtracks for a video, or even master voice audio. They refine and form the sound of the project into a finished piece.
In this article, I'll focus more on the voice audio aspect of this job. It's important to have a good ear – to know when something sounds off. It helps if you have a sense of rhythm or cadence for the spoken voice – to know when you need to add or remove extra space in the recorded audio.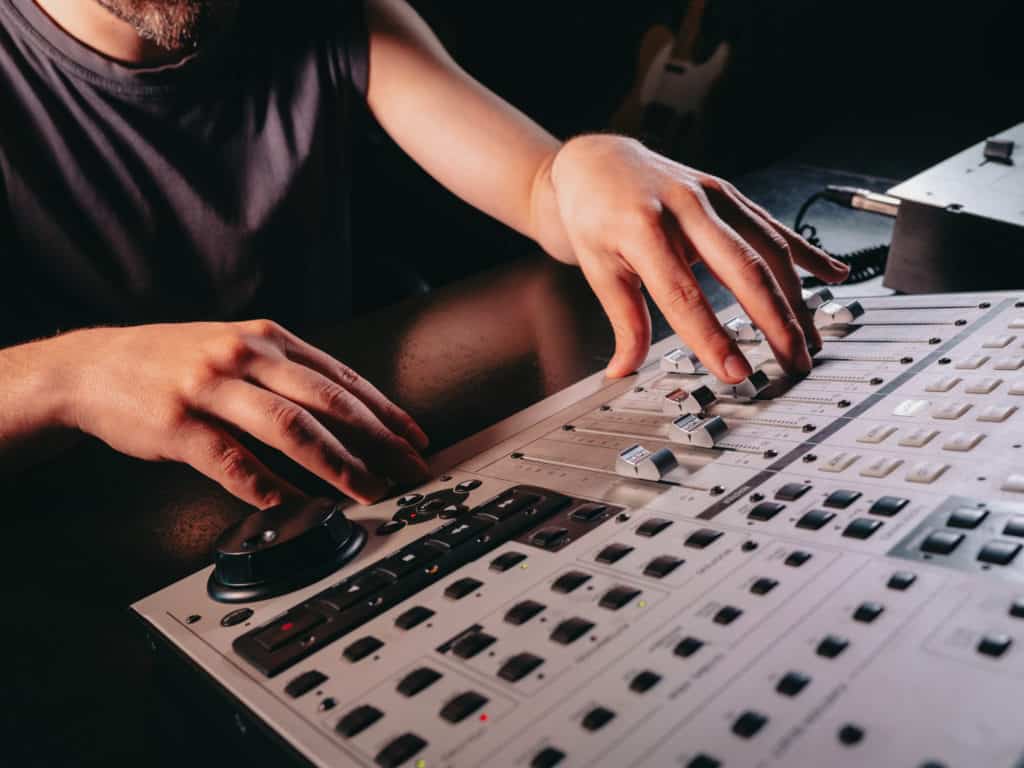 How to Get Started
College
Do you need to go to college for this job? Well… yes and no. Many colleges teach musical theory, history of music, acoustics, recording technology, music business, and law.
A degree in Music Technology is one way to stand out from the competition. Most colleges teach the blending of music and technology. This includes learning how to record music as well as composing, synthesizing, and performance. These types of degrees usually also teach how to score film and video games.
Some things an aspiring Audio Engineer needs to learn are difficult to learn on the job. The reason is that the equipment is quite expensive. Some of these things include production, post-production, live sound, and more.
Another advantage of going to college for the Music Technology degree is you will have opportunities to intern at local studios. This is an invaluable hands-on experience, which teaches you more about your craft and works well on your resume or website (see the Networking section).
Online Courses
This is one alternative to going to school – find as many online classes as you can and practice. You could spend $30,000 – $80,000 for a Music Technology degree. However, if you spent ~$10,000 purchasing and doing every online audio engineering class you can find, you would learn more than enough to work as an Audio Engineer while at the same time networking (see the Networking section).
Whether you go to school or not, you will need your own equipment. You will need a computer to run audio software, Digital Audio Workstation (DAW), which is the software to edit and master audio recordings, audio interface which takes the signal from your microphone and converts it to a digital audio file, and microphone to capture yourself or other voice actors. You will also need some microphone accessories like a pop filter and mic stand. Finally, you will need monitors and headphones.
If you would like to learn more about home studio recording equipment, take a look at this YouTube video, Home Music Studio Equipment.
Many times, Audio Engineers who help voice talents or musicians or movie actors, also have experience in those jobs. The reason for this is that it helps the Audio Engineer to understand what good audio is supposed to sound like. In addition, they also know how to help the artist make adjustments to their performance to improve the quality of their recording.
Your first job may be a stagehand or recording assistant. It won't pay much, but it will get you much needed experience with customers, new equipment, and different situations. On the other hand, you may want to start with an online market place like Fiverr, Upwork, and Freelancer.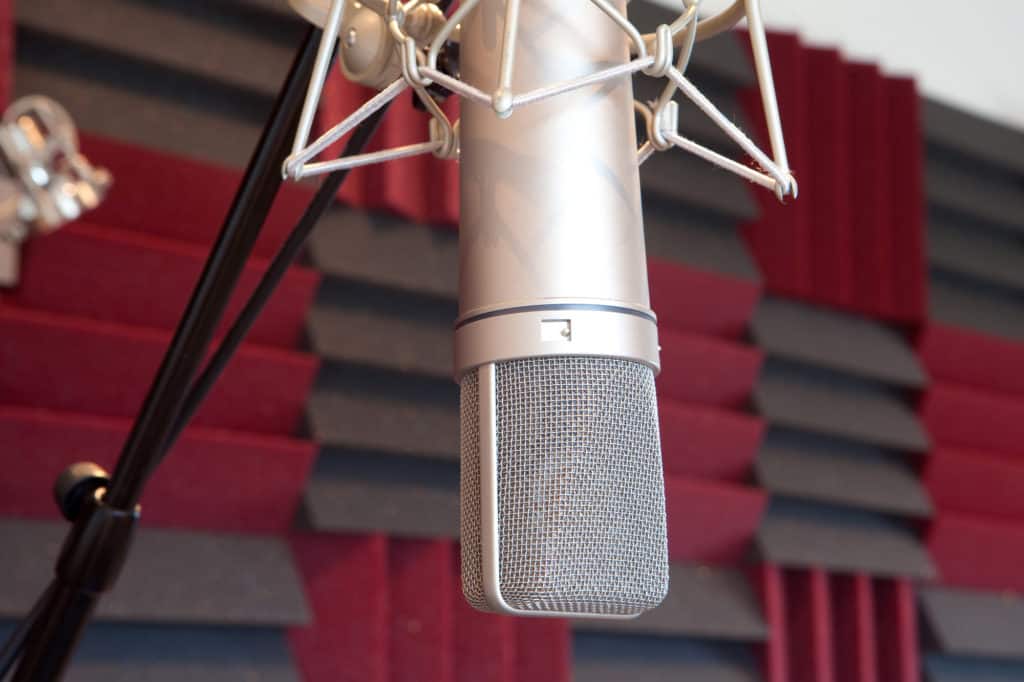 Salary
Did you know that, according to the Bureau of Labor Statistics, in the US, there ~14,000 Audio Engineers who work a steady W-2 job. Their pay varies from $20,000 to $110,000 per year. If you would like to learn more about salaried Audio Engineers, take a look at this Sonic Scoop blog, Audio Engineer Salary Jobs Report.
However, the majority of Audio Engineers work as freelancers. They manage their own businesses, set their own hours, and, most importantly, set their own hourly wages. These wages are not accurately tracked by the Bureau of Labor Statistics. The estimate is that these freelancers can earn from $10,000 to $200,000 per year.
How do you start working as an Audio Engineer? Whether or not you go to school, you will need to do the same thing. Start networking! This is a field where there are plenty of Audio Engineers for limited steady work. If you are new, you will have to network and practice your craft.
Start with getting small gigs through networking and online market places like Fiverr, Upwork, and Freelancer. This won't be enough work to support you, but it will expose you to a market where you can learn what customers like and don't like. You will also get a chance to practice what you do. In addition, these extra gigs can go on your resume.
Networking
Before you begin networking, you should start with a website, LinkedIn, and your printed cards. These three elements will prepare you for networking.
Create a website. The purpose of the website is to promote you and your freelancing business. It needs to look professional and showcase your work. This is a great place to add your successful gigs from the online market places. If you need help creating this website, definitely get someone to help you. You are competing against other Audio Engineers, and you want to make sure you stand out.
Make a LinkedIn profile. This profile also needs to sell you. It should showcase some of your work and discuss the types of work that you do. Also, this profile needs to look professional, therefore get help creating it if you need to.
Have a set of cards printed. Your cards should have your name, website address, LinkedIn information, contact information, and your profession.
When you have everything ready, you can get started. Every week find a meet up for people in your industry and attend. You may find a gathering of authors, voice actors, audio engineers, etc. Go to any gathering related to your industry.
When you are at the networking event, be polite and friendly. Ask them what they do, how their studio works (if they work in a studio), or how they find gigs (if they are freelance). Talk to others from the point of view of genuinely listening to them. I recommend the book How to Win Friends and Influence People by Dale Carnegie.
Of course, make sure you hand out your cards. You don't know where the cards will lead. If you have left a good impression, someone who is likeable and knowledgeable about the industry, others will pass on your card as well as that good impression.
It's important to be proactive in other ways. You could contact authors and offer to help them create their audiobooks. This strategy could work well for authors planning to narrate their own books. You can find these authors in your networking events.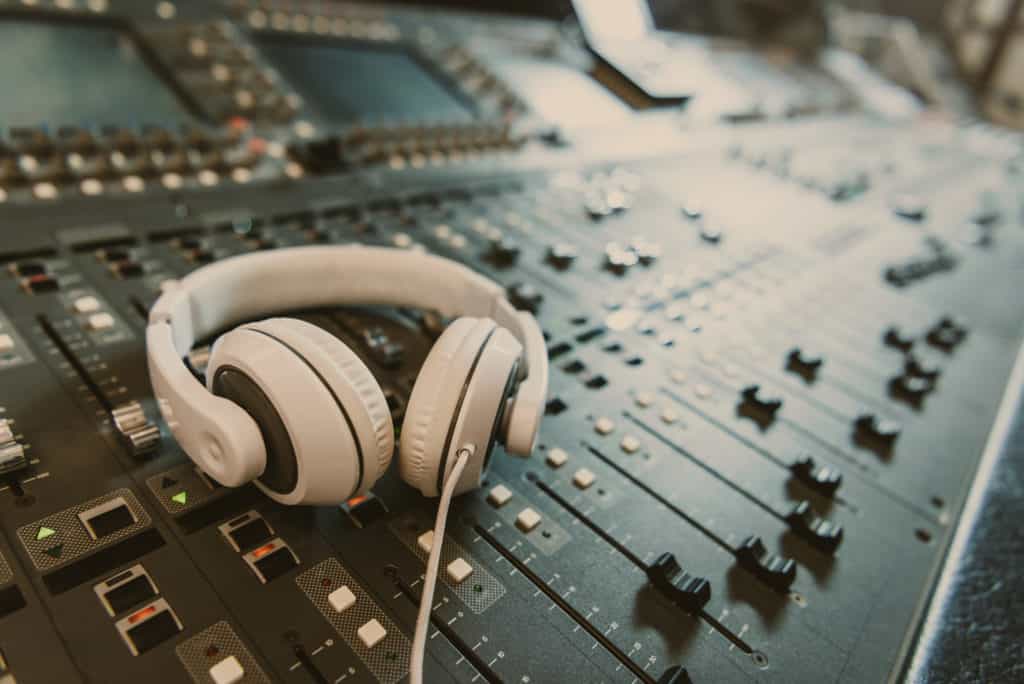 Start Your Business
This is one aspect of Audio Engineering that is not mentioned as much. Since most engineers will work as freelancers, it's important to know how to run a business.
Your first step should be to create a Sole Proprietorship. This is inexpensive, and it helps you to start thinking of yourself as a business. You don't need to file any paperwork – instead you only need to file Schedule C for your taxes.
Your next step should be creating a system to keep track of expenses and income. You are essentially your own bookkeeper. Another important point is that as a freelancer, no taxes are taken out of what you earn. Instead, you have to save enough money to be able to pay taxes quarterly or yearly. Next, you need an accountant to help you file taxes and make sure you are taking advantage of all deductions.
Another thing to consider is insurance to cover any expensive equipment you may need to do your job. This is an expense you will need to work into your budget. If you work in a studio, the studio will cover the insurance premiums for their equipment.
You will also need to select a medical insurance company and work that expense into your budget as well.
Audio Engineers usually don't earn much money doing one gig. They tend to make their money on repeat customers. As the Audio Engineer and the customer get used to each other, the easier it becomes to record, edit, and master the work. In addition, if the customer becomes famous, the Audio Engineer could continue to work with them for increased rates.
An alternative is to work for a royalty from the artist's work as well as half the Audio Engineer's rate. This could produce the most amount of income if the narrator or voice talent becomes famous. On the other hand, the Audio Engineer may end up losing money if the artist never makes any money from their work.
Conclusion
This article is a top-level look at how to get started with an audiobook editing job. These jobs are done by Audio Engineers, who are usually freelancers. Working as a freelancer entails being very good at your job as well as learning to network and learning how to run a business.
If you would like to learn more about other types of Audio Engineering jobs, take a look at this four-part YouTube series Audio Engineer by Khan Academy.
Are you considering working as an Audio Engineer? Let me know in the comments below.