Publishing your audiobook on Google Play is the best way to have access to your fans who use this platform. This article is for authors who have a completed an ebook or paperback book, but not an audiobook. Self-publishing an audiobook entails creation, distribution, and promotion.
It is not possible for an author to publish their audiobook directly to Google Play. Instead, the author must use a distributor that serves as an aggregator to other online audiobook stores. These distributors also provide narrators that record and produce the audiobook for the author.
For example, Findaway Voices and Google Play are distribution partners. Once your audio files are created by the narrator, Findaway Voices automatically distributes to all partner stors including Google Play.
The general steps to publish an audiobook are listed below.
Create an Audiobook on Findaway Voices
Promote an Audiobook with Giveaway Codes
Market an Audiobook to Your Email List
Generate a Paid Advertising Campaign for the Audiobook
Keep in mind that if you have narrated your audiobook, you can upload the audio files to Findaway Voices without using their narrators. Once your files are uploaded to Findaway Voices and approved, they will be automatically distributed to Google Play.
I used Findaway Voices for my audiobook. They have an advantage over Audible because they distribute to many more online audiobook stores than Audible. These stores include Google Play.
How to Make a Book into an Audiobook
Creating an audiobook can be intimidating because there are so many moving pieces for the author to keep track of. However, the steps are straightforward if you take your time and read through the rules for each platform.
Making an Audiobook with Findaway Voices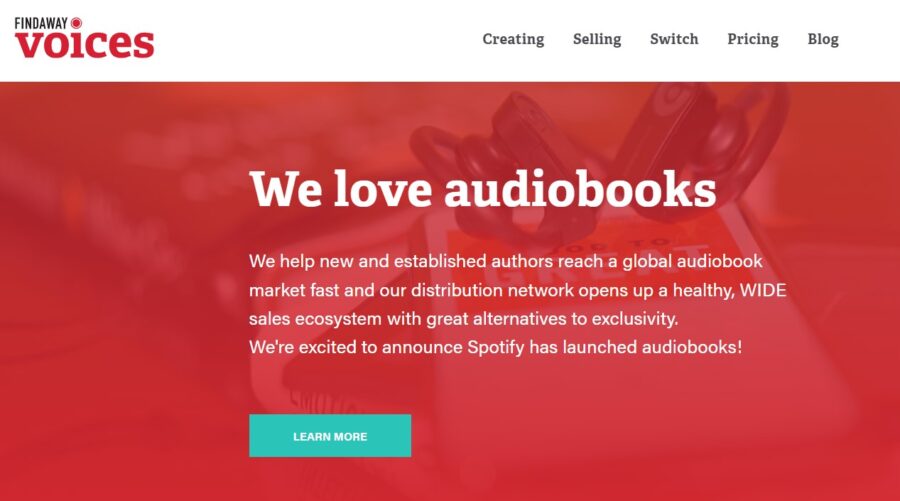 Step 1: Log in or create an account.
Step 2: Create an audiobook profile by filling out the metadata, including author name, title, etc. Also, complete the production notes, select the type of narrator you want, and provide a book excerpt which becomes the audition script for your narrator.
Step 3: Findaway Voices selects a set of narrators for you. You can choose one or more narrators, and they will provide a short audio of the audition script you provided in the previous step.
Step 4: Review the auditions that come back in five to seven days.
Step 5: Select your narrator. On Findaway Voices, you cannot negotiate the narrator's rate. You either choose your desired narrator or select another one. Note that many of their narrator's rates are higher than ACX because they are with the SAG-AFTRA union.
Step 6: Wait for the 15-minute checkpoint. Your narrator should return a short audio of the first 15 minutes of your book. You decide at that point if you like what they've done or not. If you approve, you move to the next step.
Step 7: Review your completed audiobook. If you find errors, you can ask your narrator to make corrections.
Step 8: Findaway Voices will also approve your audiobook using their standards, and then they will distribute it through their distribution partners, which include Google Play.
In my article How Do I Distribute My Audiobook, I discuss in much more detail how Findaway Voices helps authors distribute their audiobook.
Uploading Audio Files to Findaway Voices
These are the steps to get your audiobook on Google Play if you have already created the audio files. This may be the case if you narrated the audiobook or you had the audiobook narrated in a professional studio.
Step 1: On the Findaway Voices platform, select the "Start New Project" button.
Step 2: Enter your audiobook's metadata such as author, description, title, etc.
Step 3: Review the distribution terms.
Step 4: Upload your audio files. Note that they will be checked against the Findaway Voices' technical requirements.
Step 5: Enter bank information for your future royalties.
Step 6: Review Findaway Voices' distribution partners to choose where to list your audiobook.
What Format are Google Play Audiobooks?
Audiobooks for most of the major platforms and online stores, including Google Play, are in MP3 format. It stands for MPEG audio layer 3. The layer 3 refers to how the file was compressed.
Compression removes information from the original file, but makes it small enough to be sent over the Internet. Usually, this is not a problem because humans can't hear these sounds.
How to Promote My Audiobook on Google Play?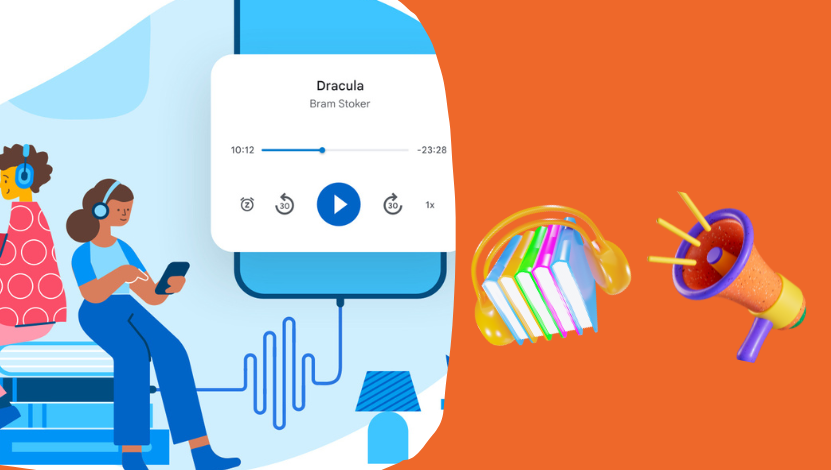 Promotion is the process of letting your target market know about your audiobook. In this section we'll focus on Google Play. However, if you'd like more information about selling and promoting audiobooks, take a look at my article, How to Sell Audiobooks.
Giveaway Codes
Using a combination of Findaway Voices and Google Play, the best way to promote your audiobook is to use giveaway codes. Findaway Voices provides these codes after your audiobook is distributed.
You'll receive 30 codes per audiobook unless you're enrolled in Findaway Voices exclusive program Voices Share. If you are in Voices Share, you cannot promote your audiobook on any other website or platform, but you'll receive 100 giveaway codes.
These codes are similar to the Audible giveaway codes, but unlike Audible, they can only be used on the Author's Direct mobile app. I found this app by going to the App Store on my iPhone.
One thing to keep in mind is that this app is only available in the US, Canada, and Australia. It is also available on IOS and Android devices, but not Kindle.
The way it works is on your author dashboard, you generate the 30 giveaway codes and then alert your audience that you have the codes. Let them know that you are looking for an honest review on Google Play. This means that some reviews will be good and others not so good. Honest reviews will make your audiobook reviews more authentic.
Below I have listed two ways to use the codes: one is with email marketing, and the second is with paid advertising.
Email Marketing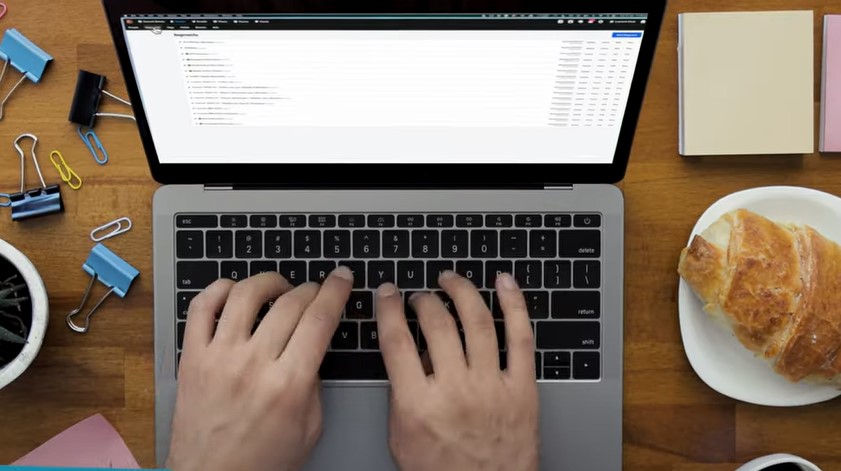 If you don't have an email list, start creating one now. You will need an author website first. Your website is your promotion page. It promotes your audiobook, and it promotes you as a qualified author. Your website should also make it easy for your customers to join your email list as well as allow your fans to contact you.
Next, you will need an email service provider with an autoresponder. The purpose of the email autoresponder is to allow you to stay in contact with your fans. I won't go into too much detail about how to set up an autoresponder series here. But, the goal of using an autoresponder is to continue to provide value to your fans.
Before you start using your autoresponder, create an email magnet. This something that is of value to your fans. Some ideas are a biography of your main character, an infographic of an interesting process, a short story, etc.
How should you distribute your email magnet? I recommend BookFunnel. This service distributes short stories in EPUB format as well as small audiobooks inMP3. Both formats work on Google Play. The advantage of using BookFunnel is they will handle any technical issues that a fan might come across.
After you have created your email magnet, create content that you send to your list every one to three weeks. This is the content that goes into the email autoresponder. It should be sent not too frequent that it bothers your fans, but frequent enough that they won't forget you. This content also needs to be valuable to them.
For example, you can email reviews of other audiobooks in your genre, deals for free audiobooks that you come across, more detail about something in your nonfiction audiobook, etc.
Once you have sent out several emails, you can ask for things. In this case, you will offer the giveaway codes and ask that they only take one if they are going to leave an honest review on Google Play.
You may be wondering how to get people on your email list. You can use social media (Twitter, Facebook, Instagram, YouTube, etc.) to promote your email magnet. This works best if you have a large following on social media.
For example, if you create a YouTube channel that provides valuable information to your audience, you will generate a following. These fans will be happy to purchase your audiobooks and leave reviews just to support you.
Paid Advertising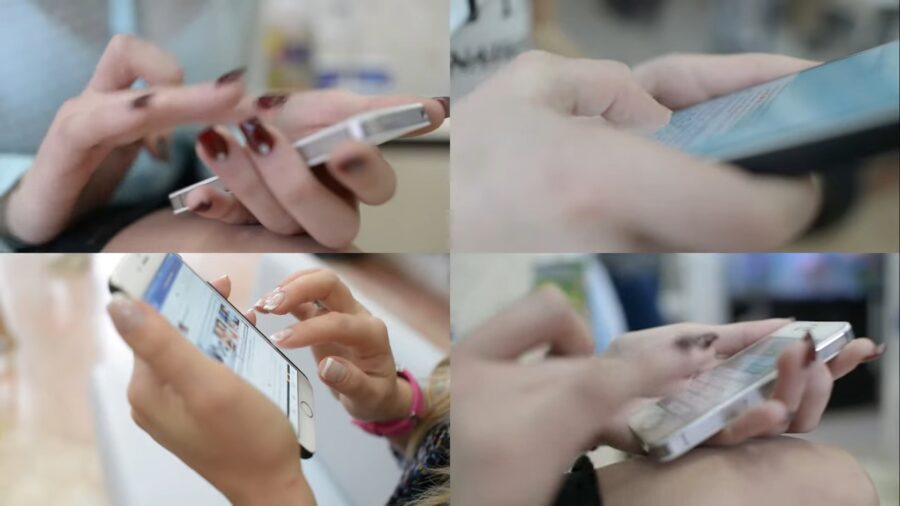 Paid Advertising is another option to promote your audiobook on Google Play. Facebook advertising is commonly used by authors. Keep in mind that this method of attracting more customers is expensive and will only really work if your cover, description, and number of reviews are already good.
In my article How to Sell Audiobooks, I discuss in more detail the steps needed to market and promote your audiobooks.
This option is great to get your audiobook out to potential customers who have never heard of you. Generally, the best way to win over a cold contact is to give them several things of value. You can offer your give away codes without requesting a review.
You can continue to create other listener magnets that get their attention and keep them interested in hearing from you. For example, you could offer a short story, book review, free audiobook, etc.
The last thing you should offer is your email magnet to get them to join your newsletter. If you have created a connection with them, given them several valuable pieces of content, they will be happy to join your email list.
Conclusion
If you are interested in publishing your audiobook on Google Play, you need to start with an aggregator like Findaway Voices. These aggregators will automatically distribute your audiobooks to Google Play. Your next step is to promote your audiobook, which you can do with email marketing and social media or paid advertising.