Successfully launch your audiobook to increase your sales and trigger the Audible algorithm to help you continue to sell months after launch. This article lays the groundwork for beginners to launch their very first audiobook on Amazon/ACX. I'm going to assume you already have your ebook and paperback published, and I'll only focus on your audiobook.
Launching an audiobook on Audible/ACX is a little more difficult than launching an ebook on Amazon. The reason is that you cannot set the price for your audiobook, and you don't have too much control over the launch date. However, there are other marketing steps you can take to maximize your profits, and I'll cover them in this article.
Launching an audiobook on Audible/ACX is similar to other platforms like Findaway Voices. However, there are some key differences that I'll cover at the end of the article.
Below is a possible timeline to launch your audiobook on Audible/ACX. The details of each item on the timeline are discussed below. Note that pre-ordering is optional and really only available to some authors. The times listed below are only estimates and will be different for every author.
| | |
| --- | --- |
| Time* | Event |
| T – 6 months | Author Platform: Create a website, make an email magnet, and start an email list. |
| T – 3 months | Pre-Production: Select a narrator or decide to narrate your own audiobook. Continue to communicate with your email subscribers. Select keywords and categories. Also, create a new audiobook cover. |
| T – 2 months | Production: Once you or your chosen narrator start recording, form your launch team. When the narration is complete, it is time to proof the copy. At this point, you can make a request to ACX to place your audiobook on pre-order (optional). |
| T – 1 month | Post-Production: The narrator will send your audiobook to Audible/ACX to review. If you narrated your own audiobook, then you will send it. This step takes about thirty days. However, the time depends on several factors. |
| T = 0 | Launch: Audiobook is released in Amazon, Audible, and iTunes. You can market your audiobook with promo codes and bounty links. |
* Times are only estimates
---
The rest of this article discusses the details of the timeline listed above. I've divided the activities into five major tasks, and every task has multiple moving parts for the author to keep track of. However, as a beginner, you can still launch your audiobook if you take your time with each step.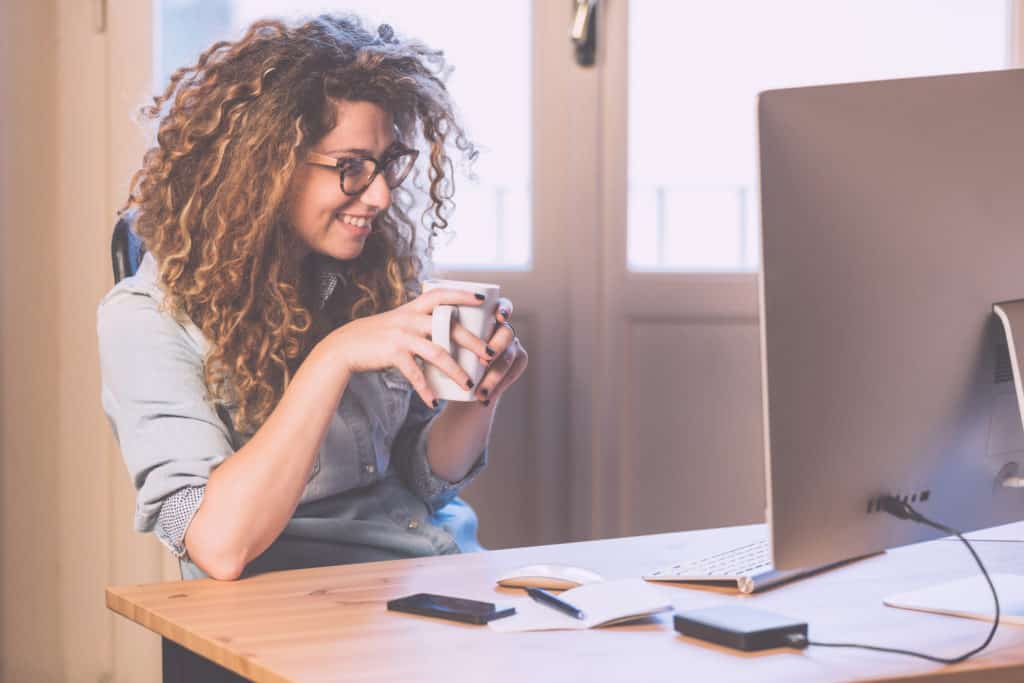 (T-6 months) Author Platform
This is the step where you create a website, email magnet, and start your email list. This step does not need to happen six months before the launch of your audiobook. But, it should take place before the Pre-Production phase of your launch timeline.
The reason you need to start so early is that it takes time to create an email list and add subscribers. Also, it takes time to create an email magnet. If you want to have a successful launch, you will need as much time as possible to create everything.
Website
If you have already launched an ebook and paperback book, you should already have a website. However, if you don't, I'll describe what you need to do here.
The purpose of your website is to sell you and your audiobook. It sells you as the authority on your topic. Therefore, your website needs the following pages:
Home page: This should sell your email magnet to your audience. In return, they can join your email list.
About Me page: If your audiobook is fiction, this page should be a friendly bio of who you are and how you came to create your audiobook. If your audiobook is non-fiction, it should establish you as the qualified authority on the topic of your audiobook.
Contact Me page: This page allows your fans to reach you. So it should also contain your social media links.
Book pages: Each book should have its own page. That page should link your ebook, paperback, and audiobook to Amazon and Audible. Use your bounty link for Audible. This will pay you for new customers that remain members for sixty-one days.
Blog page: This should list the blogs that you will create on a regular basis (every one to three weeks). If you are writing fiction, these posts could be updates about your preparation for your audiobook, extra artwork you have commissioned, an interview with your narrator, etc. If you are writing non-fiction, these posts may be an interview with another subject matter expert, an in-depth look as something specific to your audiobook's topic, etc.
Email List
If you haven't yet, now is the time to create an email list. The purpose of this email list is to collect a group of fans who may be interested in your audiobook. While they are your fans, your job is to stay in contact with them by providing interesting tidbits about your audiobook production.
Start by creating an email magnet. If you are writing fiction, your magnet may be a short story audiobook or a list of the best audiobooks in your genre. If you are writing non-fiction, you could provide an infographic or a table of data that is relevant to your non-fiction audiobook.
Next, open an account on an email autoresponder. The autoresponder allows you to stay in contact with your email subscribers. Since you are just starting, definitely choose the least expensive option to save money. You will want to offer your email magnet in exchange for your prospect's name and email address.
Continue by promoting your email magnet on social media. Pick the social media platform you like the best. You could choose YouTube, Instagram, Twitter, etc. It's only important that you choose a platform where you feel comfortable.
Once you start getting followers on your email list, you need to stay in contact with them. If you are writing fiction, you could provide reviews of books in your genre or deals for free audiobooks. If you are writing non-fiction, you could offer coaching calls, special training, or more detailed information that is relevant to your audiobook.
(T – 3 months) Pre-Production
Pre-production is the phase before your narrator starts working. During this time, you should choose a narrator (unless you are the narrator), keywords, categories, and an audiobook cover. I'm assuming that you will use the same title and description from your ebook. However, feel free to write a different description for your audiobook.
In addition, it's important to remain in contact with your email subscribers. Send them bits of information about the process of creating an audiobook.
Narrator
Choosing a narrator should be an event you share with your email subscribers. Using your ebook knowledge, keyword list, and category selection may help to influence your decision.
There are other things you may want to ask your narrators who submit auditions:
Photo of themselves working on your audiobook
Short text interview
Website where your fans can reach them
If you are narrating your audiobook, then this is the time to prepare your studio and check that you have the right equipment. Share you decisions with your email subscribers. Let them know how you reached this decision, and how you plan to prepare for it. Also, ask for advice. Make sure your subscribers feel involved in the process.
Email List
Unless you are planning to narrate your own audiobook, let your email subscribers know that it's time to choose a narrator. Explain that you want their input, but you'll have the final decision.
The way Audible/ACX works is that you select your book from Amazon, fill in your metadata, and choose a narrator. You can ask several narrators to submit an audition. Let your narrators know that you plan to ask your fans to rate just them in case they don't want their audition to become public.
If you would like to learn more about publishing your audiobook, take a look at my article How to Publish an Audiobook on iTunes. This article explains how to publish using Audible/ACX, which then distributes to iTunes.
This is a great way to engage your email subscribers. Allow them to hear each of the auditions. I would recommend SoundCloud, which allows authors to display a snippet of audio on their websites. Then let your email subscribers know where they can vote.
Note that, if your subscribers choose a particular narrator, but you really want another one. It's important to go with your gut. This is also another way to engage your email list. Explain ahead of time that you will make the final decision, but you are looking for their input. It's a great way to create engagement on your social media page.
Keywords
On Amazon and Audible, keyword really means search phrase. These are the words customers type into these two platforms to search for something to buy. Surprisingly, Amazon and Audible have different keywords. Customers on either site may have a slightly different goal. One is looking to spend money while the other is interested in maximizing their credits.
In any case, you should take some time to think of keywords or search phrases related to your audiobook. Create a list of twenty or more. Then go onto the Audible platform and try typing in these words.
Type slowly in the search window, and wait for the autofill. Write down all of the options that are relevant to your audiobook that Audible lists below the search window. These are the actual keywords that other customers are using. This process is a little slow, but it's worth it to make sure that your audiobook is found.
When you have your list of keywords, go to your ebook description, and see if you can integrate any of those keywords. The more you are able to include, the more discoverable your audiobook will become.
Categories
Audible doesn't allow you to choose the category your audiobook should go into. They choose for you. I still think you should take the time to figure out which category your audiobook should go into. Because, if you disagree with Audible, you can email their support and request a change. They're willing to listen to you.
Keep in mind that Audible categories aren't the same as Amazon's. Amazon's are significantly more detailed. For example, Audible has a category named Contemporary Science Fiction, but Amazon has Alien Invasion, Colonization, Cyberpunk, Dystopian, and much more.
Cover
You should use an audiobook cover that is very similar to your ebook cover. However, it cannot be the exact size. Audiobook covers are square (2400 pixels x 2400 pixels), whereas ebook cover are rectangular (2560 pixels x 1600pixels).
Use the illustrator, who created your ebook, to also create your audiobook cover. Don't try to stretch your ebook covers to fit into the audiobook space because it won't look right.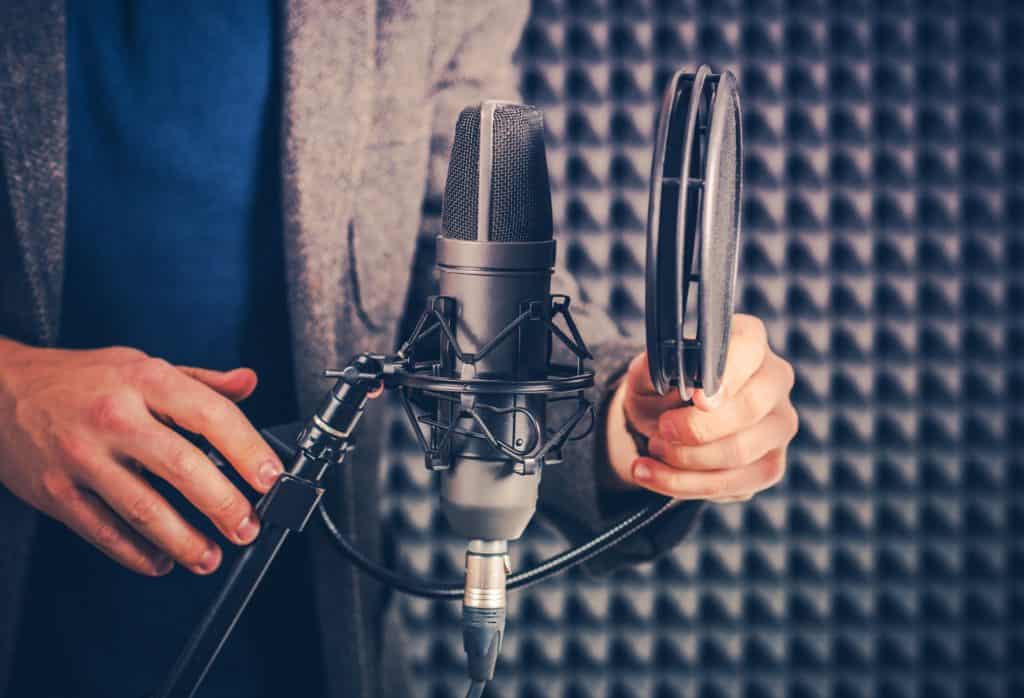 (T – 2 months) Production
This is the phase where your narrator starts working on your audiobook. If your narrator has agreed ahead of time, ask for a photo of your narrator while he or she is working. When it's convenient for your narrator, and if they agree ahead of time, ask them for a text interview.
If you are narrating your audiobook, this is the phase where you start creating! Frequently, share images and short video clips to your email subscribers. You can make images of you in your studio, video clips of editing your audiobook, or anything else that is relevant. You are in a better position to share your progress than you would be if you had hired a narrator. This way your subscribers will be a part of your audiobook process.
Once narration is complete, your narrator will send you a copy of the files. Video yourself proofing your narrator's work. You can use this video to help promote your audiobook.
Take your time proofing, and listen to the whole thing from start to finish. On my first audiobook, I skipped the opening credits (into) and closing credits (outro) because I wanted to only concentrate on the story. This caused me to miss extra noise on the outro, and the whole project was delayed by one week.
Launch Team
Now is the time to create your launch team who will be a subset of your email list. These are volunteers who have chosen to support you and your audiobook. At the very least, they have agreed to review your audiobook and place a review on Audible on launch day.
However, some launch teams also post messages about your audiobook on their social media pages or agree to contact a local library to request your audiobook, leave additional reviews in Amazon and iTunes, etc.
In return for this work, your launch team should get extra perks. Stay in contact with them at least twice a week until your audiobook launches. For a fiction audiobook, offer weekly giveaways, hold contests for the best promotion ideas, etc. For non-fiction, offer private consultation, an invitation to a mastermind group, etc.
When you get close to the launch of your audiobook, create videos that show how to place reviews in Audible. Also, show them how to put reviews on Amazon and iTunes.
Audible/ACX does not give an exact time for when your audiobook will be available on their online store. Instead, they estimate thirty days. You will need to stay in contact with your launch team while continuing to keep them interested.
Bloggers
This is also the time to start thinking about bloggers you can contact who produce content on your audiobook's topic. If you've been building a relationship with them, you could let them know that your audiobook will be out soon. If you are new to the bloggers start building a relationship with them by seeing how you can be of service to them.
Pre-Order – optional
The advantage of pre-order is your fans can order your audiobook before it's released. Integrate, the pre-order option into your exiting marketing strategy. This option is only available if your audiobook is under an exclusive contract with Audible/ACX.
The way it works is you will need to contact ACX support and ask them to place your audiobook on pre-order. Do this as soon as your narrator starts working on your audiobook. You and Audible/ACX will need to select a launch date that fits into the narrator's schedule and allows time for ACX to review your files.
If you would like to learn more about Audible/ACX's pre-order procedure, take a look at their post Can I Set a Pre-Order Date for my Audiobook Release.
Proof your Audiobook
Once your narrator is done, he or she will send a copy to you to proof it. It's best to video your first reactions to your audiobook. When I first listened to my audiobook, I got goosebumps. It's a thrill hearing your words come to life.
If you are narrating your own book, ask for email subscribers that would be interested in becoming beta listeners. They will listen to your fully edited and mastered copy. These listeners will let you know where words are missing or unwanted sounds that you may have missed. They will also be in a position to leave a review on the day your audiobook goes live.
Select the section of your audiobook that can be used as the retail sample. This sample should be exciting and end in a cliff hanger to get the listener's interest.
(T – 1 month) ACX/Audible Review
Once the narration is complete and you have had a chance to proof your audiobook, it is sent to ACX for review. This step in the process can take as long as thirty days.
The QA Team checks your audiobook's technical specifications like noise floor, volume, spacing, and more. This process takes three to five business days. If there are issues, the audio files are sent back to the author and narrator.
If the audio files have no issues, they are sent to the Metadata Team, who will prepare your audiobook for Amazon, Audible, and iTunes. This process usually takes about seven business days.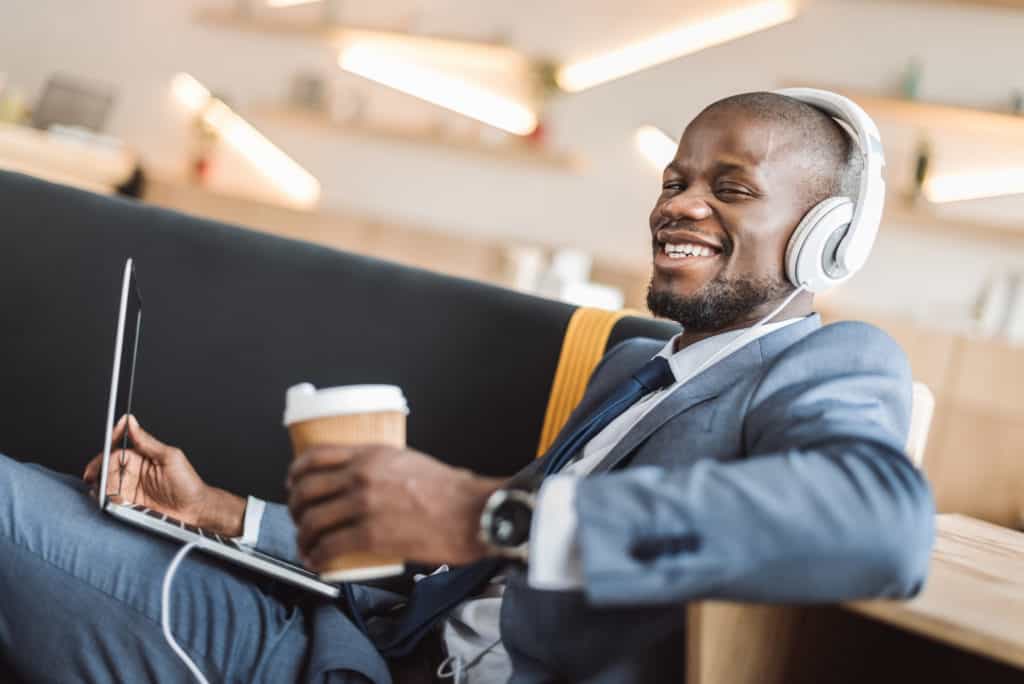 (T = 0) Launch
Launch day is the time to shout from the mountain tops! Alert the launch team of your audiobook's release and send them twenty-five promo codes from Audible. These promo codes allow your launch team members to download your audiobook for free. As an author, you receive twenty-five codes for the US market and twenty-five for the UK.
The reason your launch team is receiving the codes is so that they can leave reviews. It's important that you keep track of who received the code and publicize to the group when they leave a review. It's important not to give gifts for reviews because this is against Amazon's terms of service.
If you and your launch team have agreed ahead of time, remind them to leave messages on their social media pages or contact their libraries or book stores.
This is the time to also remind them of the video you created, showing them how to leave a review on Audible. You can also remind them if you've created a swipe file for them to use on their social media pages or channels.
Alert the bloggers you already contacted that your audiobook is out, and ask if they could listen to your audiobook and leave a review.
All of the hype around your audiobook will alert the Audible algorithm that your audiobook is popular. As a result, the algorithm will push your audiobook toward the top of the Audible store. These are some additional marketing tasks to think about:
You could supplement the audiobook launch with Facebook advertising for your audiobook or with Amazon Advertising for your ebook.
You could use your bounty links to attract new listeners who may be interested in your genre.
Continue to market your audiobook on your social media sites and to your email list. Do what you can to keep the momentum going.
Audible/ACX & Findway Voices Differences
The primary difference between these two platforms is Audible/ACX does not allow you to set the price of your audiobook. This means you cannot do promotions. Findaway Voices does allow you to set and change the price of your audiobook.
Audible/ACX pays you 40% of the sale of your audiobook. However, since they control the price of your audiobook, you never quite know what you're going to get.
Findaway Voices pays you 80% of the Royalties from your audiobook. Therefore, if you're selling through Findaway Voices to Audible, you'll receive 80% of a very small royalty.
iTunes pay you 40% of the sale of your audiobook if you sell through Audible. However, if you sell through Findaway Voices, iTunes pays 45%, but Findaway takes 20% of that value.
If you would like to learn more about how these different platforms affect your author earnings, take a look at my article Findaway Voices vs Author's Republic vs ACX.
Conclusion
Launching an audiobook, on Audible/ACX, has many similarities to launching an ebook on Amazon. I have found their customer service extremely responsive and helpful. Because Audible uses a subscription model, they don't allow authors to set the price of their audiobooks.
However, if you are a beginner and still learning the ins-and-outs of marketing, it's best to start on the platform with the most traffic.
Have you launched an audiobook? What did you like best, and what did you like least? Please let me know in the comments below.