Nowadays, numerous music enthusiasts consider jazz to be the classical music of the United States. Trying to point out exactly when jazz originated is difficult, but the answer to where is rather simple – New Orleans. Today we are going to discuss some of the most famous jazz musicians from New Orleans and talk about their careers and lives.
It does not come as a surprise that some of the finest jazz performers came from this city and that they largely contributed to the development of the genre. Some of the performers we are about to mention shaped jazz music by taking the music they heard at home, in church, or in barrooms and letting their creativity do all the magic. Regardless of the origins, it is certainly a genre that gave the world some of the most respected musicians.
If you want to find out more about them, stick around and read on because we are about to mention some of the biggest names in the history of both genre and music. So, without further redo, let us get started.
1. Louis Armstrong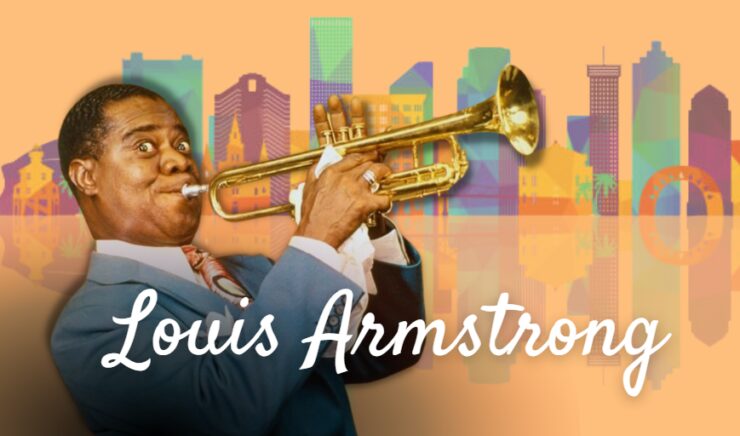 Louis Daniel Armstrong, also known as "Satchmo," "Satch," or "Pops," was one of the most famous trumpeters and pioneers of jazz music in the United States. He was born in 1901 in New Orleans, which is, as we already stated, the birthplace of this genre.
Armstrong was as skilled with his trumpet as he was with his vocals and was the creator of all-time classics that, even a century old, still have a broad audience and listeners to this day. He was also one of the essential pieces of the puzzle that led to the popularisation of the jazz genre in America.
He got his first trumpet at the age of seven, and not long after, he started learning to play from at the time very famous Joe Oliver. After he spent a long time touring with some of the greatest names of jazz, he settled in Queens, where he died in 1971. One of his all-time greatest hits and most famous songs is "What a wonderful world."
2. Buddy Bolden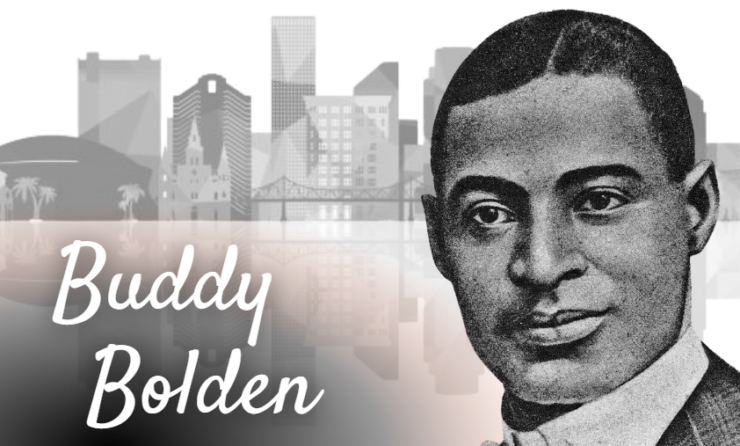 Buddy Bolden, also known as "King" Bolden, was an African American cornetist who is considered one of the key figures in the development of a New Orleans style of ragtime music, or "jass," which later on became the genre we know today as jazz.
He and his band were at their peak in New Orleans between 1900 and 1907. Bolden was known for his incredibly loud sound and improvisational skills, and his style was so unique at the time that it was one of the strongest influences on younger musicians.
Buddy Bolden is also credited with the invention of the "Big Four," which is a rhythmic innovation on the marching band beat which opened up some creative space and room for individual improvisation in embryonic jazz. His death on November 4th, 1931, was caused by cerebral arteriosclerosis.
3. Wynton Marsalis
Wynton Marsalis is an American trumpeter, composer, teacher, and artistic director born in New Orleans in 1961. He is one of the most famous names in the trumpet world and is gifted in playing both classical and jazz music.
Aside from being a highly skilled trumpeter, Marsalis also made a career as a teacher and composer and is well-known for educating young kids about jazz and classical music. He currently works as the director of New York City's Jazz at Lincoln Center, which is one of the most famous jazz groups nowadays.
4. Allen Toussaint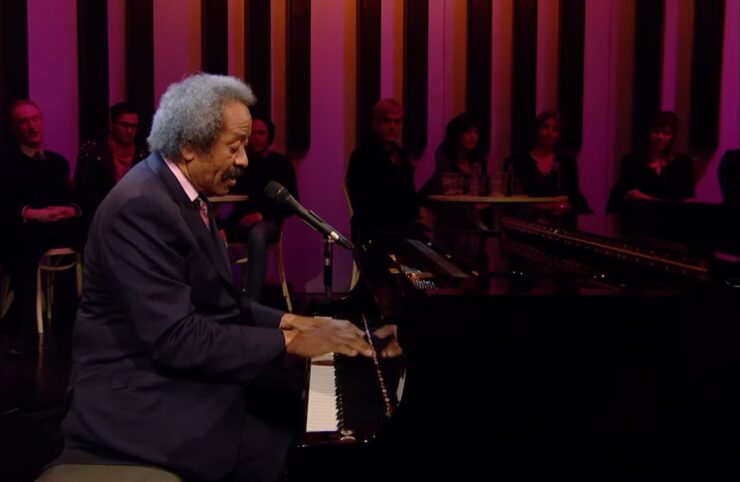 Allen Richard Toussaint was an American musician, arranger, songwriter, and record producer from Gert Town, New Orleans. He was a beloved musical icon and important member of the community who was often spotted around town in one of his multiple classic cars, waving to passers-by with a smile on his face.
Aside from being a warm person, he was a prominent musician, and over the course of his career, he recorded with local artists and international superstars, such as Rolling Stones and The Who. He was passionate about music until he died at the age of 77 in Spain.
He left behind a huge musical legacy and is most remembered for hits such as "Southern Nights," "Ooh Poo Pah Doo," "Lady Marmelade," and many more.
5. Irma Thomas
Irma Thomas is an American singer from New Orleans who is commonly referred to as the "Soul Queen of New Orleans." She is a national treasure and a singer with an incredible voice that continues to charm her audiences, even at the age of 81.
She was often compared to Aretha Franklin and Etta James and remained a beloved local figure. Irma is still active, and she often headlines festivals and makes appearances at renowned Jazz festivals. She won multiple rewards and was nominated in various categories throughout her career, and she remains to this day one of the most iconic voices in the genre.
6. Troy Andrews
Troy Andrews, who is also known as Trombone Shorty, is a musician, producer, actor, and philanthropist from New Orleans. He has been playing music basically his entire life and is a headlining act at numerous music festivals.
View this post on Instagram
His rich career does not come as a surprise since he was raised in the Treme neighborhood, where music is highly important and is considered a way of life. Troy is a Grammy nominee and remains an important figure on both the local and international scenes.
Troy's style is unique, and it incorporates a combination of funk, rock, jazz, hip-hop, and soul. It is the sound that pays tribute to many of New Orleans' icons from the past with a touch of modern style.
7. Kermit Ruffins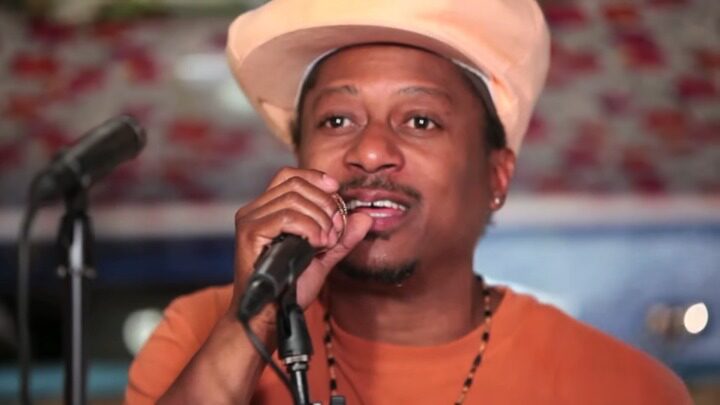 Kermit Ruffins is a jazz trumpeter, singer, and composer from New Orleans. Louis Armstrong and Louis Jordan mostly influenced him, and he often accompanied his songs with vocals. Ruffins started playing trumpet in 8th grade at Lawless Junior High School in the Ninth Ward of New Orleans.
When he was in high school, he played mostly classical music, but as he grew older and his musical skills improved, he moved to jazz and rhythm and blues. His debut album came out in 1993 and was titled "World on a String." This was his first out of 15 studio albums, and he remains active, so we should expect new releases in the upcoming period.
8. Ernie K-Doe
Ernest Kador Jr., also known as Ernie K-Doe, was an American rhythm and blues singer and an author of one of the biggest hits to come out of the New Orleans scene – "Mother-in-Law." This was a no. 1 Billboard hit in 1961, and it was written by the musician we mentioned already, Allen Toussaint.
Ernie was known for being a flashy performer who wore brightly colored clothing with a bright pink tuxedo and gold cape that his wife, Antoniette, tailored. He opened the Mother-in-Law Lounge in 1994, and he continued to perform there until he died in 2001. His club remains a destination for music enthusiasts to this day, and it is now run by Kermit Ruffins.
9. Fats Domino
Antoine Dominique Domino Jr., also known as Fats Domino, was a pianist, singer, and songwriter from New Orleans, Louisiana. When he died in 2017, the city of New Orleans celebrated his life with a huge second-line parade, where thousands of his fans, acquaintances, and collaborators showed up outside his house to pay respects.
He made a name for himself in the 1950s for his catchy rock and R&B hits such as "Ain't That a Shame" and "Blueberry Hill." Fats Domino is considered one of the pioneers of rock and roll music between 1955 and 1960, when he had 11 Top 10 hits, and over the course of his career, he managed to sell over 65 million records.
If you're unsure what's the difference between R&B and Neo Soul we have a perfect article for you.
10. Dr. John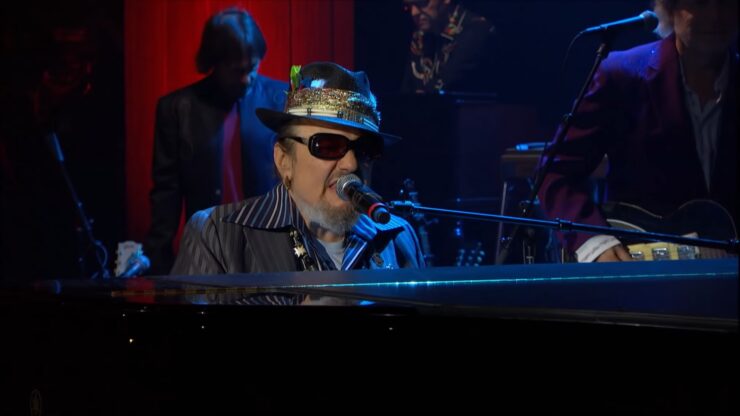 Malcolm John Rebenack Jr., famous for his stage name Dr. John, is a singer and songwriter from the United States. He is well known for his unique combination of blues, rock, jazz, pop, and boogie-woogie. His musical skills are not the only thing that stood out, as he also performed in eccentric and theatrical outfits.
He incorporated Mardi Gras costumes and voodoo ceremonies in his live performances, which served as a tribute to his home state. Dr. John made a name for himself with numerous studio releases, and his album Gris Gris in the 1960s has put him on a national track to fame. One of his greatest hits is "Right Place, Wrong Time," which remains a fan favorite to this day.
Final Words
Being a birthplace and a cradle of jazz, New Orleans gave us some of the finest musicians in the genre. This remains the tradition of the city as new and young jazz musicians keep arriving on the scene, so the legacy of New Orleans jazz is well and alive.
If you're interested in more posts like this one, we suggest you check out thecharlesbradley.com.