Neo Soul and R&B are two genres that often get confused with each other by many people due to their similar characteristics and features. Today we are going to solve this dilemma and touch on the subject of Neo Soul vs R&B and the differences between them.
The first thing that we should mention is that neo-soul is a genre of popular music, and this is the term coined by music industry entrepreneur Kedar Massenburg during the late 1990s. On the other hand, rhythm and blues, commonly known as R&B, is a genre that originated in African American communities in the 1940s, and in the 1950s, it was often applied to blues records.
Of course, there is much more to it, and we are going to break down everything you should know about these genres, so without any delay, let us get right into it. In order to help you get a better understanding of this subject, we are going to explain what each genre represents and its characteristics, and the famous artists that made this music. Let us start with neo-soul.
What is Neo-Soul?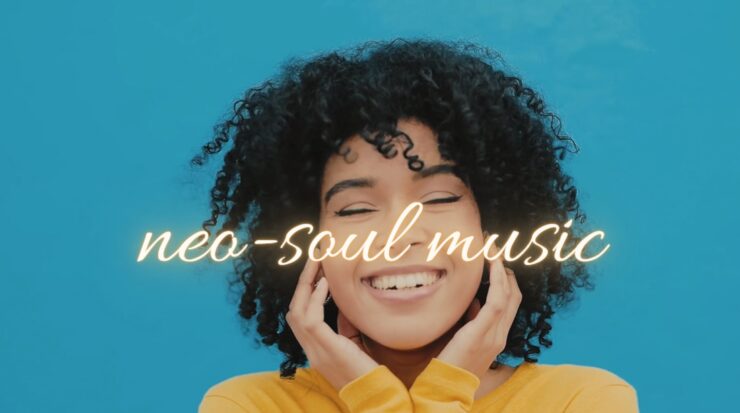 Neo-soul is a modern subgenre of contemporary R&B that combines classic soul sounds with grooves from hip-hop, rock, funk, and electronic music. Some of the most famous representatives of this genre include artists such as Alicia Keys, Laurin Hill, John Legend, and Frank Ocean.
As the name of this genre implies, (new soul) it is basically modern-day soul music with contemporary sensibilities. It differs from contemporary R&B in the way it is obviously more soulful and generally tends to have deeper messages and meanings.
Neo-Soul Origins
The term neo-soul is believed to come from Kedar Massenburg of Motown Records in the late 1990s. As far as the genre itself is concerned, it originated in the mid-1990s with the works of Rafael Saadiq's former band, Tony! Toni! Tone! and with "Brown Sugar" 1995 debut album by artist D'Angelo.
Basic Characteristics of Neo-Soul Music
Neo-soul is a genre with several key characteristics that include:
1. Melodies Evoking the Classical Soul
This genre is built on the smooth vocals and catchy melodies of 1960s soul music. Some of the prominent representatives of the genre, such as Jill Scott, D'Angelo, and Raphael Saadiq, have evoked the singing abilities of 1960s stars like Marvin Gaye, Stevie Wonder, Smokey Robinson, and Diana Ross.
2. Live Instrumentation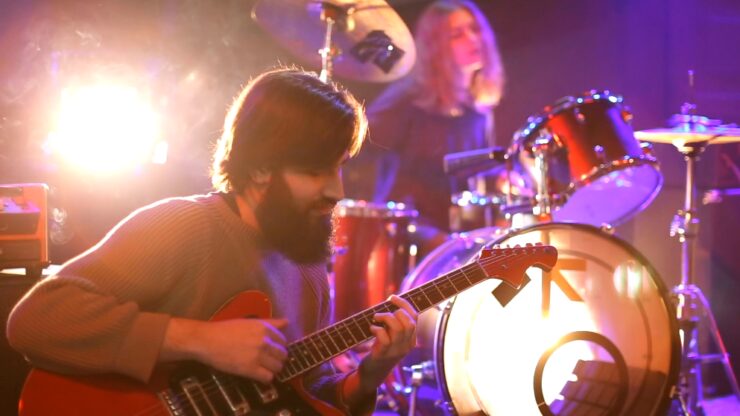 Unlike numerous other popular music styles that top the Billboard charts nowadays, neo-soul music features live instruments with some samples and drum machines. A great example of this instrumentation is D'Angelo's "Voodoo," which was his second album and a touchstone of the early 2000s neo-soul music.
3. Contemporary Grooves
The rhythm tracks in this genre often feature samples from hip-hop and funk. In some situations, they incorporate the digital sounds that you can typically hear in electronic music, which is an interesting melodic fusion.
Popular Neo-Soul Artists
Being a modern genre with a huge fanbase, neo-soul has expanded in terms of artists that perform this type of music. Here are some of the more notable performers in the genre:
1. Erykah Badu
Erykah Badu is an American neo-soul artist whose work often crosses over with jazz. She is best known for her single "You Got Me," which is a collaboration with The Roots, as well as some of her songs such as Tyrone, Love of My Life, On & On, Bag Lady, The Healer, Honey, and Soldier.
Her lyrics typically consist of a very personal urban philosophy that puts the listeners at emotional challenges. She holds highly unusual musical influences that together create a very rich texture of the sound weaved with beautiful melodies.
2. D'Angelo
Singer and songwriter D'Angelo is one of the most critically acclaimed neo-soul artists. He has released three albums thus far – Brown Sugar (1995), Voodoo (2000), and Black Messiah (2014).
— D'Angelo (@TheDangelo) April 28, 2016
His early works and albums like Brown Sugar and Voodoo fulfill the stylistic archetype of the neo-soul genre, while his later works in 2014's Black Messiah promoted a bit different style, music, and lyrics.
3. Alicia Keys
Alicia Augello Cook, commonly known as Alicia Keys, is an American singer, songwriter, and classically trained pianist. She started composing when she was only 12 years of age and was signed by Columbia Records when she was 15 years old.
She stands out among her vocalist peers for her skills in multiple instruments, particularly the piano. Some of her most popular albums include Songs in a Mirror (2001), The Diary of Alicia Keys (2003), and As I Am (2007).
If you or someone you know plays the piano, then you might find our review on the best speakers for piano useful.
What is R&B?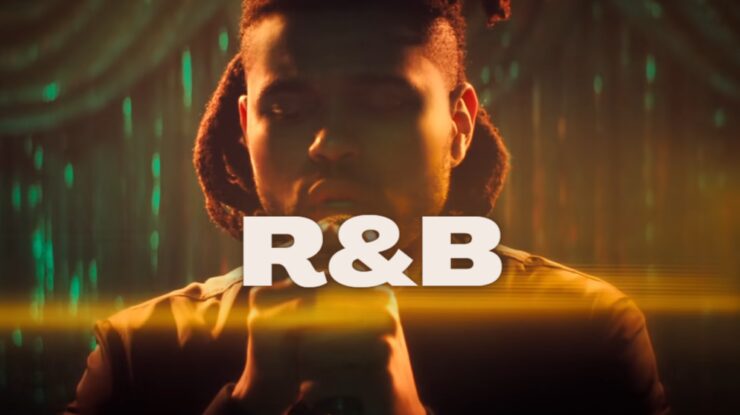 R&B, or rhythm and blues, is a genre that began with the soulful croonings of Sam Cooke, Etta James, and others, but it proceeded in the direction that modern artists such as The Weekend and Chris Brown nowadays perform.
Today, this genre is referred to as contemporary R&B, and this is the term that differentiates modern R&B pop, funk, and rap fusions from the earlier, more soulful and spiritual sounds of R&B. Classic or original R&B is usually considered to have died out somewhere in the 1970s disco era and before the mid-80s rise in rap and hip-hop.
Basic Characteristics of R&B
Although this genre went through various transformations over the course of years, there are still some recognizable characteristics that you can notice in both modern and old-school versions of this genre. Here are some basic features of R&B:
1. Overlap With Rock
In the earliest years of R&B, numerous artists were actually categorized as rock and roll. These artists went on to inspire many later rock bands like the Rolling Stones and the Beatles, and although this overlap is less present in modern R&B, there are still artists that are highly influenced by the genre's beginnings.
2. Keyboard-Based Instrumentation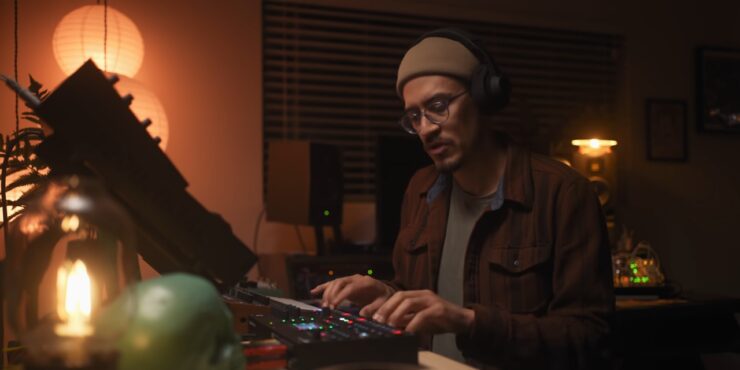 Although early R&B was mainly driven by guitar, modern or contemporary R&B has migrated to keyboards, synthesizers, and drum machines. Some artists prefer acoustic pianos, but the electronic keyboard and software loops have been dominant in the genre in the past several decades.
3. Incorporation of Hip-Hop
As R&B progressed and matured, it started incorporating more and more hip-hop music into its structure. Albums like Bryson Tiller's "Trapsoul" and Drake's "Thank Me Later" feature an equal amount of singing and rapping, which is a trend that dates back to the 1980s.
Popular R&B Artists
Being such a popular genre, R&B has brought us countless creative and skilled performers across the world. Here are some notable names that made a significant mark in this genre:
1. Michael Jackson
You might be wondering why is "The King of Pop" listed among notable R&B artists, but Michael Jackson's immense body of work includes numerous R&B pieces. He had an incredible influence on musicians in this genre and the American music scene as a whole.
Tracks such as "Rock With You" formed an exceptional blend of disco, funk, and R&B that largely contributed to bridging the gap between classic and contemporary R&B. Michael Jackson had numerous hits that would be difficult to list in such a small section like this, but tracks like "The Way You Make Me Feel," "P.Y.T.," and "Man in the Mirror" are great examples of the mixture of R&B and pop.
2. Stevie Wonder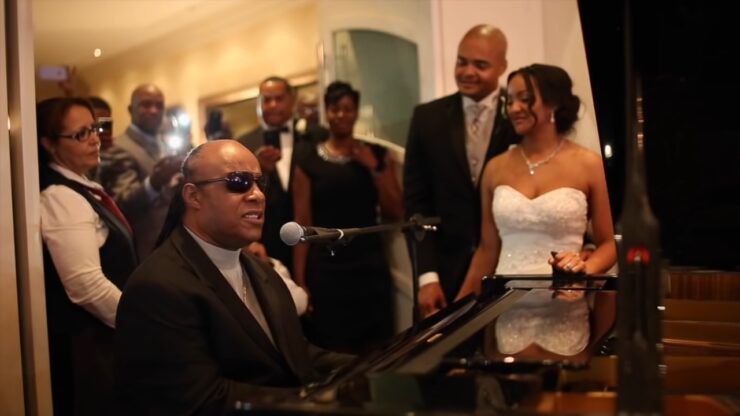 Stevie Wonder is famous for crossing over into various genres, and as such, it would be a rather difficult task not to mention him here. He has shown incredible talent ever since he started his career, and he managed to incorporate R&B into his songs in a very creative fashion.
His career has been prolific and spanned multiple musical eras; it is very difficult to pin down some of his finest works. One thing is definitely true – the whole R&B genre would not be what it is today without him.
3. James Brown
James Brown is a musician whose career took off when he joined the group the Famous Flames, and his first R&B hit, "Please, Please, Please," managed to break through all the way to the number six spot on the R&B charts.
View this post on Instagram
His influence on the rock n roll, soul, and funk scene has been immense, and some of the finest examples of this include hits such as "I Got You (I Feel Good)," "Get Up Offa That Thing," and "Papa's Got a Brand New Bag."
The Differences Between Neo Soul and R&B – Bottom Line
While neo-soul has a lot in common with R&B, the main differences are in instrumentation and implementation of different genres. Contemporary R&B is distinguished by a slick, electronic record production style, drum machine-backed rhythms, and a smooth, lush style of vocals.
On the other hand, neo-soul is more of an R&B subgenre that merges the classic soul sounds with grooves you can find in hip-hop, rock, funk, and electronic music. Nevertheless, both genres are heavily influenced by old-school performers of jazz and soul music, and while both have evolved over time, they still possess the creative influences of old times.